Tell us about your growing up years and family.

My paternal grandmother, Bertha, was a survivor of the Titanic in 1912. She and her brother Daniel had gone to Ireland to address legal issues and boarded the Titanic to return to America. She was in the last lifeboat and, unfortunately, her brother did not survive. This small part of American history is an important part of our family history. My parents, Daniel, and Mona had seven children; I was the third child. My parents sacrificed and worked hard so we could attend Catholic school.
I had a lifelong dream of being a missionary in Africa and, in those days, girls could enter the convent after eighth grade. So, naturally, when I completed the eighth grade, I asked my parents if I could enter. They said no, explaining that I needed to study and finish high school. When I finished high school and asked my parents again about joining a community of missionaries, they said no again. They reminded me of the education I needed to pursue. After one whole year of studying to become a nurse, I left for Boston to join the Medical Missionaries of Mary (MMM), their Mother House was in Ireland. I completed nursing school and was allowed a family visitation before moving to Ireland, where I served two years with very hard winters as a midwife to local communities.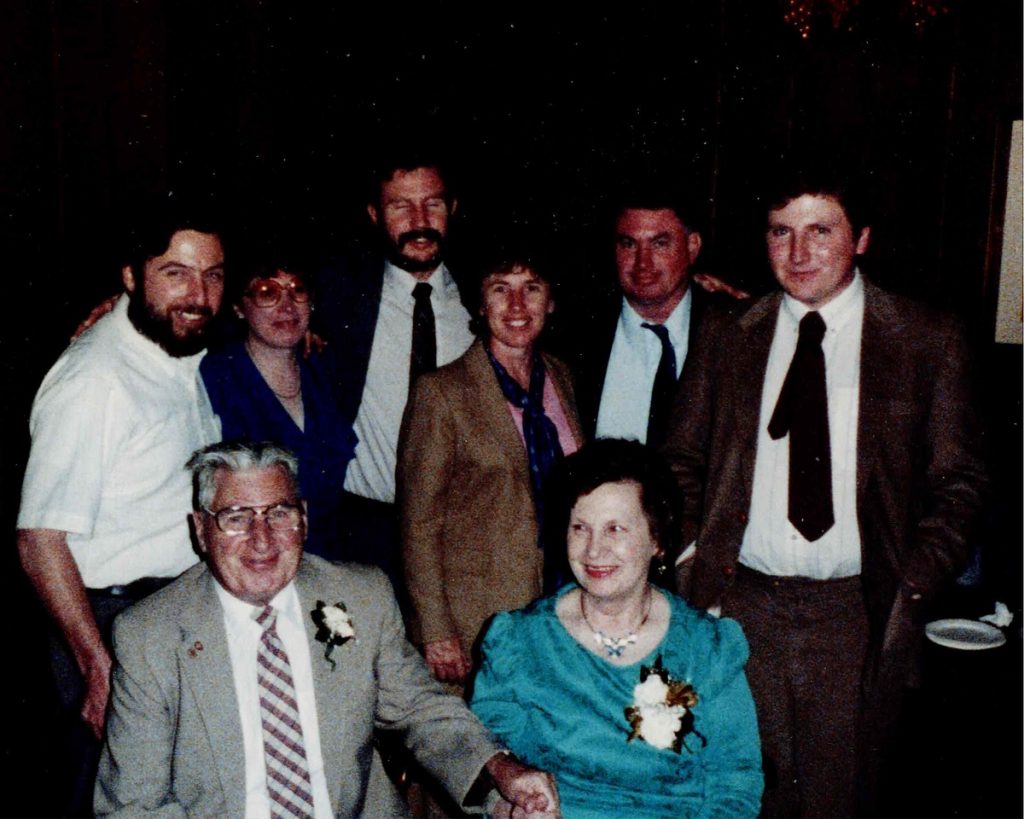 Please share a favorite story about your early community service.

My early ministry was in Formosa, now formally known as Taiwan. In order to serve there for nearly eight years, I first had to enroll in language school to learn Mandarin. I took me nearly 2 years to learn the language. In the seventh year of my eight-year assignment, I went to Rome to attend General Chapter as a delegate. At that Chapter, it was decided we MMMs would leave Formosa. However, I loved the country and its people, and it was very difficult for me to leave. I was reassigned to be the Novice Directress in Pittsburgh. At first there were no novices, so I enrolled at Duquesne University where I studied Religion and Personality. Eventually, I was sent to Tanzania (even though I never learned Swahili) where I served the community as a nurse and midwife. The experiences there were unbelievable! I was working well beyond my scope of practice since the need for medical care was so great and there was a vacuum of medical personnel. On occasion, I even worked as an anesthesiologist and helped to dispense medicine.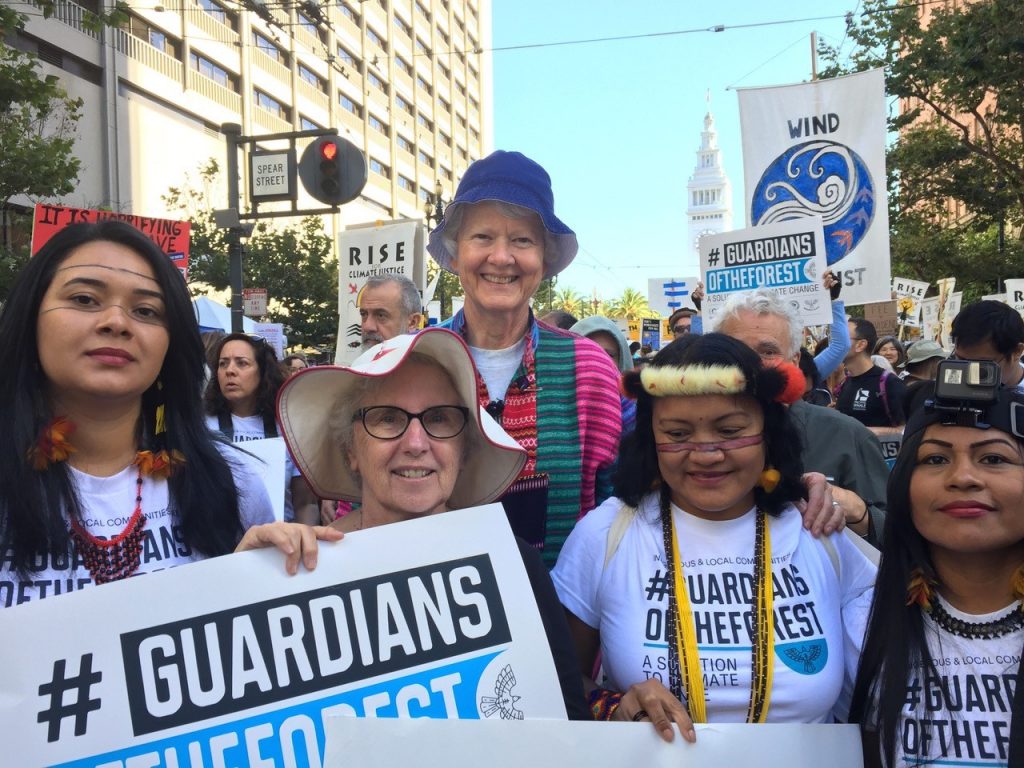 Why did you decide to become a sister?

While serving as Novice Directress, I realized that looking for and developing one's spirituality was not enough. After all, the daily routine of formation takes courage, strength, and a huge commitment. I thought I needed to know more about the backgrounds and attitudes of the novices as they approached institutional living, and I was promised the opportunity to study psychology by my sister Council members. My assignment was renewed for another four years when there was major leadership change. The MMMs were turning to a more medical model and psychology did not fit. I was given the option to choose a missionary assignment in Brazil or Nigeria. Instead, I asked for a transfer to a non-canonical order and drove from Boston to California to pursue a PhD in Psychology.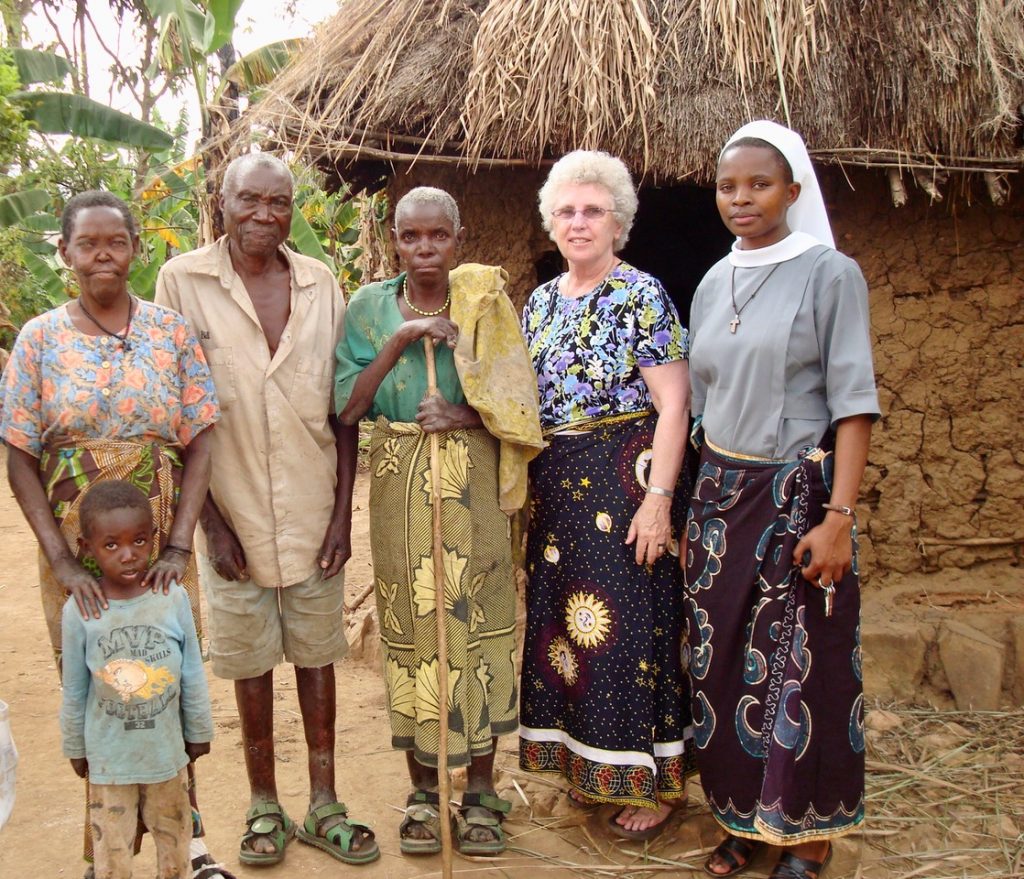 How do you share your Franciscan values and spirituality now?

I spent 27 years as a MMM sister, and I have been a Franciscan for 33 years now (in 2022). Although I dreamed as a child of being a missionary, there was an instant attraction to the Franciscan charism. It was comfortable, familiar, and God has blessed me on every path of my life. Recently, I moved to Arroyo Grande from San Bruno and feel we have created a special bond with our neighbors and community. I drove a neighbor to a medical procedure the other day and if ever we need a hand, I feel I can count on one of our new neighbors to help. With our new community, we pray together, worship together on Sundays, and we have taken steps to weave our social lives with God's beauty around us.

What would you like us to know about being a Franciscan?

I thank God for the blessing of living many years with the sisters that God has given me, especially Sheral Marshall. Throughout the COVID-19 pandemic, while moving from the Bay Area to Arroyo Grande, and retiring from our full-time ministries, Sheral and I are not only surviving, but we are also flourishing! All I know is that I have too many stories to tell, too many special relationships to reminisce about, and too little space to even skim the surface.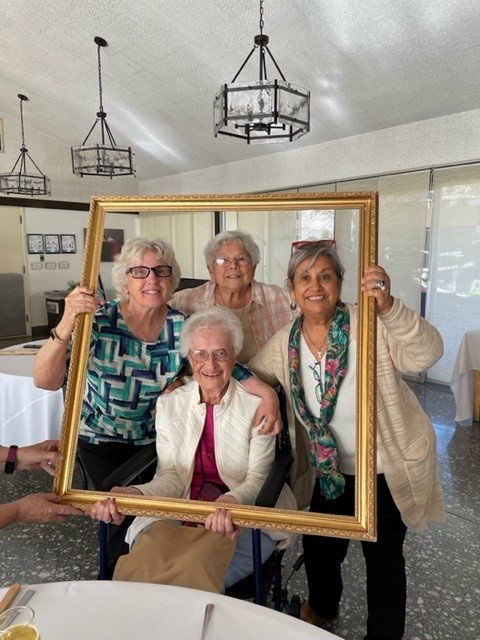 Please share a favorite quote or verse.

In Luke 1:39-56, Mary set out and traveled to the Hill Country in haste to a town of Judah, where she entered the house of Zechariah and greeted Elizabeth. When Elizabeth heard Mary's greeting, the infant leaped in her womb, and Elizabeth, filled with the Holy Spirit, cried out in a loud voice, and said, "Most blessed are you among women, and blessed is the fruit of your womb. And how does this happen to me, that the mother of my Lord should come to me? For at the moment the sound of your greeting reached my ears, the infant in my womb leaped for joy. Blessed are you who believed that what was spoken to you by the Lord would be fulfilled." And Mary said: "My soul proclaims the greatness of the Lord; my spirit rejoices in God my Savior, for he has looked with favor on his lowly servant. From this day all generations will call me blessed. The Almighty has done great things for me, and holy is his Name. He has mercy on those who fear him in every generation. He has shown the strength of his arm, he has scattered the proud in their conceit. He has cast down the mighty from their thrones and has lifted up the lowly."

Is there anything else you'd like to share?

I feel I was always a Franciscan. When I was in the other order, Medical Missionaries of Mary, we traveled to Assisi. I had a deep spiritual experience while praying in the Basilica in the crypt of St. Francis. It was an awesome feeling, a stirring and, perhaps, a call to the Franciscan charism. As Franciscans, we are focused on creating a caring community and fostering a loving relationship with those we encounter by respecting individual dignity through hospitality, courtesy, kindness, friendship, and openness to everyone without judgement.