In 2022, the 3 communities of the Sisters of St. Francis in the United States sent financial support to their Sisters in Poland who have been providing care to the people of Ukraine. At the end of the year, Sister Majella Lizińczyk, Provincial Minister in Orlik, Poland, shared the results of this financial support.
Peace and Good!
Dear S. Rita, S. Pacyfika, S. Maria Elena, S. Jo-Anne, S. Sue, S. Sarah and all the Sisters and Associates who have opened their hearts to those in need in war-stricken Ukraine,
I greet you very warmly from Poland, which neighbors Ukraine, and thank you for all your support both financially and spiritually. Thank you for your sensitivity and generosity. I also trust that, in America, the snowstorms have passed and things are slowly returning to normal, that you are safe. In Poland, we had an exceptionally warm and snow-free Christmas.
As for the situation of refugees from Ukraine staying in Poland, they are provided with all the necessary conditions and needs for life – the openness and cordiality of Poles towards Ukrainians is great. The Sisters of our Province are involved in helping Ukraine in various ways. In November, all the communities of our Province also decided to join the Family-to-Family Project and we will regularly financially support the Ukrainian families. We all longingly await the end of the war. May the Lord grant the World peace.
With grateful remembrance and prayers, S. Majella Lizińczyk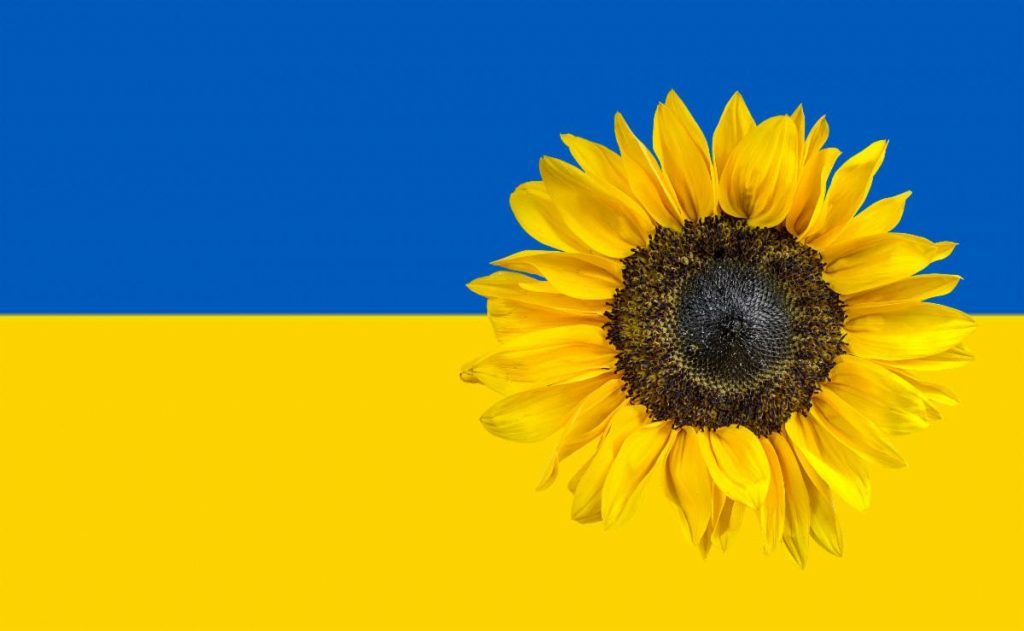 Here are some of the results of the support, as shared by Sister Majella:
Since the end of February, when Russia's armed assault on Ukraine began, our Sisters have been helping refugees, taking over 40 people under our roofs throughout the country, mainly women and children.
During the summer, most returned to Ukraine or took up work and changed their place of residence, though some remain in our house in Więcbork. Whether here or in Ukraine, our sisters are mostly in regular contact by phone and in various ways try to help them, such as sending parcels of warm clothing, food or generators.
I would like to express my heartfelt thanks both on behalf of the Polish Province and also thank you especially on behalf of those who have benefited in various ways from the financial assistance sent by the Sisters from the USA. Their gratitude and emotion when they receive this assistance cannot be described in words, nor can the photos express it.
We allocated part of the money to help refugees from Ukraine staying in Poland, and the other part we transferred through trusted people to help the victims who, due to poor health or lack of money for travel and many other reasons, did not leave Ukraine. Here are some examples of how the funds were well used in Poland and in the Ukraine:
To buy a large tent to provide shelter and warmth
To pay for heating and electricity
To buy a washing machine and other household appliances
To buy flashlights, generators, electronic items, and a portable electrical power station
To purchase of computer equipment for a child
To purchase food and clothing, including sports shoes for students
To pay for dental and medical services
To purchase medical supplies, first aid kits, and disinfectants
To pay for transportation
To pay for Christmas presents
To help children orphaned by the war
We would like to thank the Sisters and all the people supporting the aid for refugees and those affected by the war in Ukraine. Thank you for your solidarity and big hearts. Thanks to this help, so many people can survive this difficult time of war, hunger and cold.
In Poland, we expected another wave of refugees due to the winter season and the destroyed energy infrastructure in Ukraine, but in December there was not such a large influx of refugees. Unfortunately, we know that across our eastern border, so many people are suffering from hunger and cold. They are deprived of electricity and heating. There is a shortage of food, medicine, hygiene products and disinfectants. That's why purchases are made in Poland and sent to various locations in Ukraine, so that the aid reaches the places of real need. We all want peace so much. We hope that the war in Ukraine will finally end.