Tell us about your growing up years and family.

On November 22, 1934, I was born to Kathryn and Walter Savage in Coalinga, California. My brother John, my only sibling, was five years older than me. In 1939, we moved to Santa Maria where I was taught by our sisters from grades 3-8. While attending the public high school, I kept in contact with our sisters and the priests, attending their Sodality group and choir, and joined the community after graduating.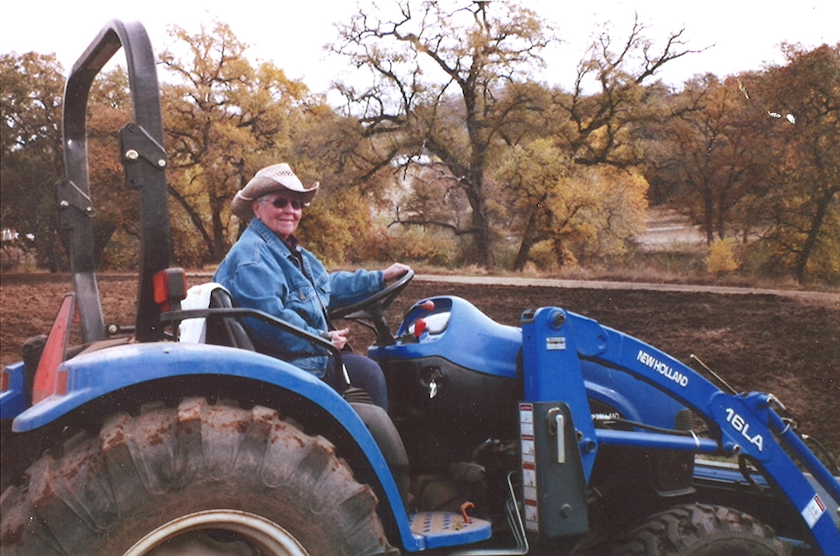 Please share a favorite story about your early community service.

For 22 years, I taught grammar school, 2nd through 8th grades, in California and Oregon. I enjoyed teaching the children and meeting with their parents and, to this day, continue to pray for them and wonder where they are and what they are doing. After this work in school-based communities, I became a landscape gardener for senior citizens of lower income for 2 years after which I took care of our Mount Alverno acreage for 8 years. I loved being outside, close to the earth, and took great care in tending the grounds for my sisters and those joining us for retreats and workshops. While working and living there, I had lots of opportunity for reflection on Francis and his love of nature.

Why did you decide to become a sister?

It was Pentecost Sunday, June 1, 1952, when the Holy Spirit nudged me to become a Franciscan sister, stemming from my mother's faith and the presence of the sisters. I entered the community on September 7, 1952. How do you share your Franciscan values and spirituality now?
In between work and retirement, I cultivated many hobbies that bring me joy including plowing a friend's fields twice a year, camping, writing Haikus, line dancing, and carving wood. Haikus give expression to some of my deepest feelings about God and Life. My love of nature comes from my parents and being a Franciscan sister. I love and respect all of creation and encourage others to do the same. This Haiku, "Tent Life," records a camping experience:

Within my domed tent
Streams moonlit silence broken
By night birds singing.
Now retired, I live in the Marian convent in Santa Maria with my sisters, where I still carve wood and write Haikus.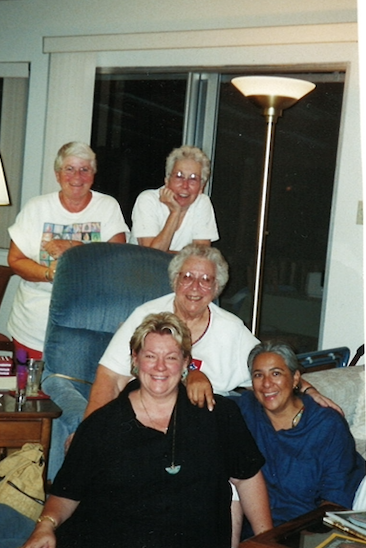 What would you like us to know about being a Franciscan?

After the 10 years of landscape gardening, I decided to become a certified alcohol and drug counselor. For the next 22 years, I cared for women in a residential program in Oakland, California. During that time, two sisters and I started and lived in the House of Hope, a community-based recovery program for sisters. This type of work is very Franciscan, reaching out to and serving the voiceless and vulnerable to support them, to aid them in living sober lives though overcoming feelings of low self- esteem, shame, guilt, and denial.

Please share a favorite quote or verse.

The Holy Spirit continues to guide me along my Franciscan journey since that first nudge on Pentecost Sunday. Romans 8:26-27 provides hope and comfort: "The Spirit helps us in our weaknesses for we do not know how to pray as we ought, but that very Spirit intercedes with sighs too deep for words. And God, who searches the heart, knows what is in the mind of the Spirit."

Is there anything else you'd like to share?

As a child, I watched my father build things and refinish wood. I saw his pieces as works of art, sanded, and varnished to perfection. It is from him that I developed such a deep attraction to wood. So, in 1980, I took a workshop on building small items. As a result, I enjoyed building shelves, prayer stools, bookcases and more. In 1993, by divine inspiration I believe, I decided to try my hand at woodcarving. I found my teacher, a wonderful, creative, and enthusiastic woman who has guided me for many years. My main carvings of Mother Magdalen, Francis and the Wolf, St. Clare, the Good Shepherd, and the head of Christ show qualities I admire and relate to. The carving of Mother Magdalen reveals her depth, earthiness, faith-drawn strength, and comfort. The time spent carving her greatly affected me, my teacher, and the entire class who grew to appreciate her. This Haiku reflection speaks of her stance in life and what brought her serenity:

Calmly determined,
Gentle women of courage
Humbly trusted God.
During the four years I worked on a three-foot wood carving of Clare healing a child, I prayed for healing for my sisters, friends, and the world. I know she has given strength and courage to so many of us in the face of difficulty so that these words of hersring true in our lives. "With swift pace, light step and unswerving feet, you go forward, securely, joyfully and swiftly in pursuit of that perfection to which the Spirit of the Lord has called you."