Tell us about your growing up years and family.

I'm an immigrant. I was born in Chile and came to the United States when I was nine years old. Here, I was raised in Northern California in a place called Corte Madera. As the middle child of five siblings, my interests growing up were mostly related to immigrant issues. In the Corte Madera area, there were a lot of Vietnamese boat people and Central American refugees.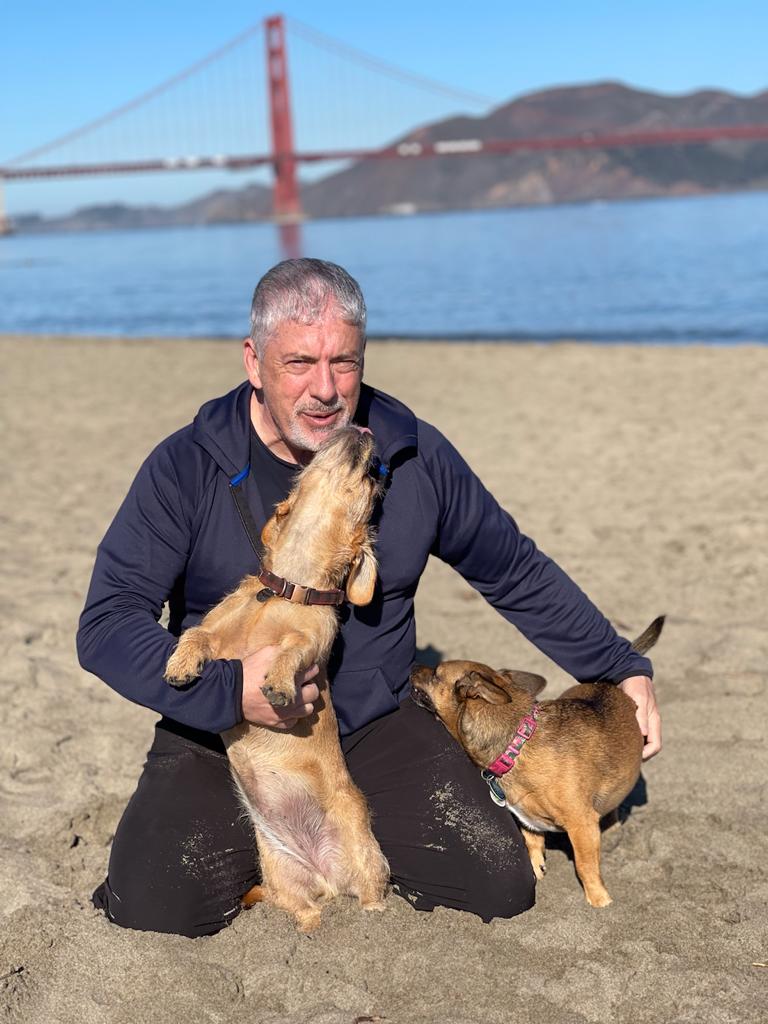 Please share a favorite story about your early community service.

Working with the sisters has been great inspirational and educational moment for me. The most indelible experience so far was when I was in Palenque, Chiapas, Mexico in a government building having a meeting with sisters and officials about starting a low-cost clinic while there was a huge demonstration outside with picketers and people yelling about needing access to healthcare.

Why did you decide to become an Associate?

I was invited to join the community as an Associate because I was doing so much work with them. I accepted because, first of all, I like St. Francis because he loves animals. My dog is my best friend. While on a business trip, I went to Assisi and my favorite place was where Francis would assist the lepers. It was incredible to be there in a tiny chapel inside a huge cathedral.

How do you share your Franciscan values and spirituality now?

I think that Franciscan values are mostly about not paying too much attention to material things but more attention to service. That's what I do. I live very simply. I try to be humble and grateful and, every day, I want to do something that is going to help someone or some community, through my work and in my spare time. To give back as much as I can. I've been fortunate to receive a lot of gifts and I want to give more than I take.

What would you like us to know about being a Franciscan?
That it's a tight community dedicated in service and a great community to be a part of. I'm humbled by the fact that I was even asked to join.